Alex & Tyler 03.30.18 | City View Wedding | Grand Rapids, Michigan 
Studio D2D News   •   April 16, 2018
Getting Ready at the Amway Grand
Nat and Emily, one of our photo teams, met with Alex and Tyler at the Amway Grand Plaza hotel in Grand Rapids to capture their getting ready images.  It was a pretty exciting morning, especially once one of the groomsmen was nearly arrested while bringing in his gift from the groom-a sword! Once all that was settled, our team jumped in and took advantage of the luxurious setting of the hotel for photos of the couple.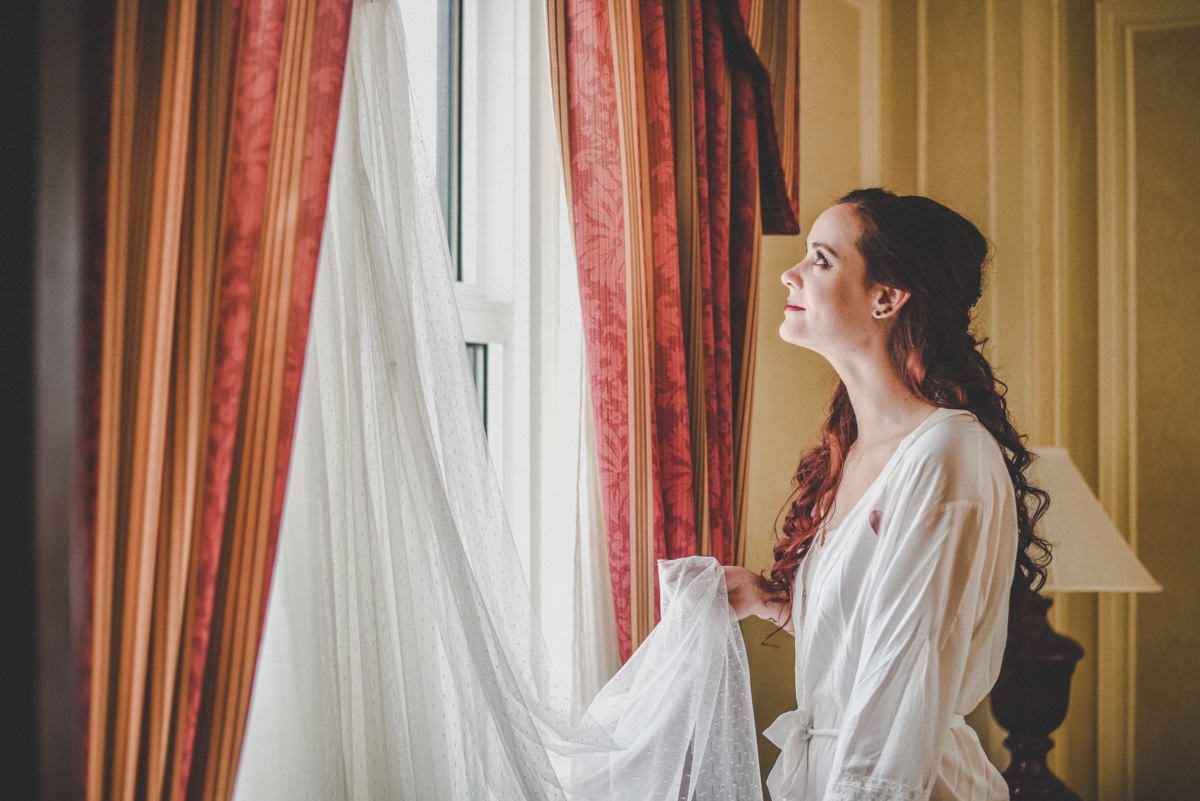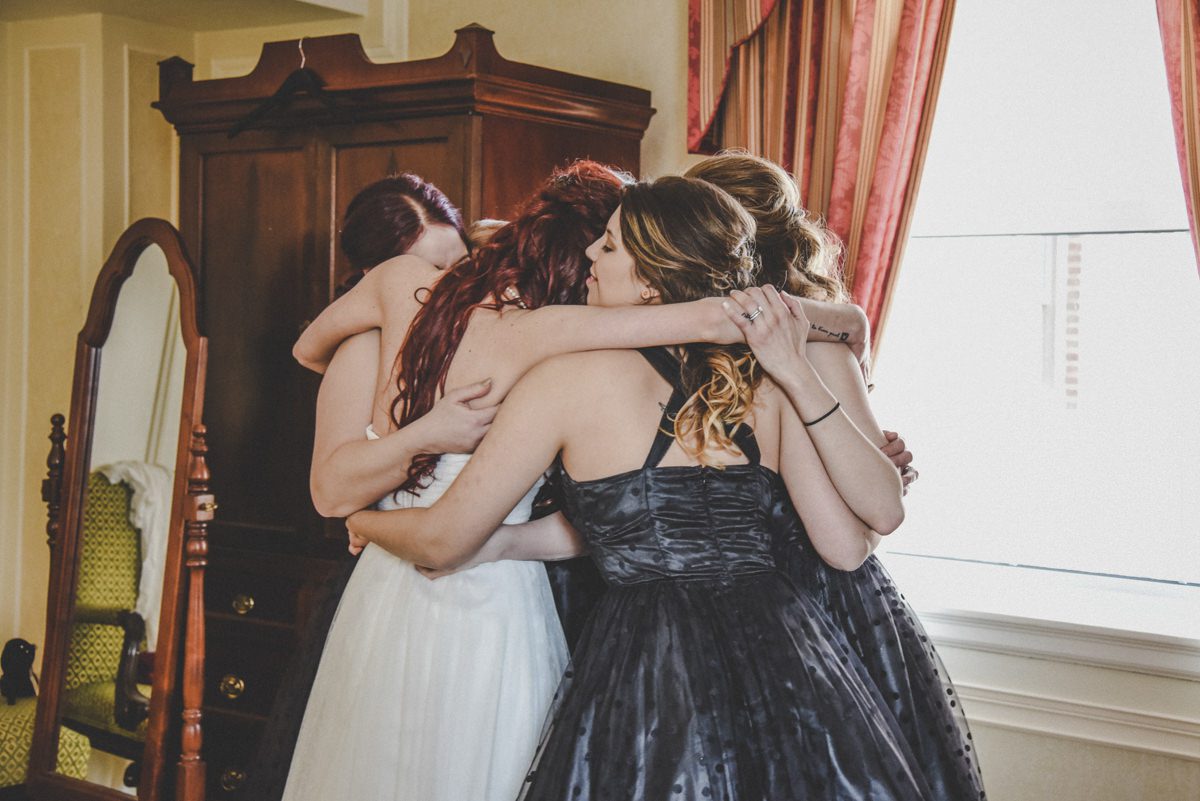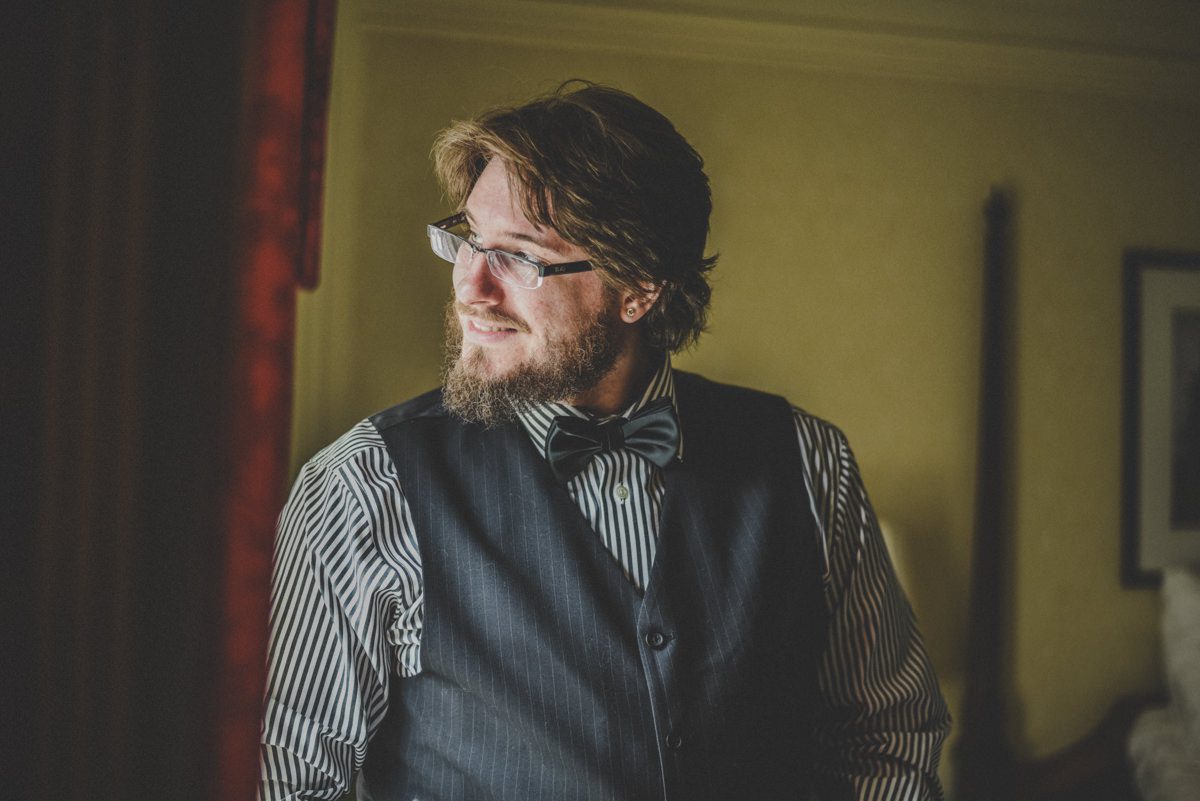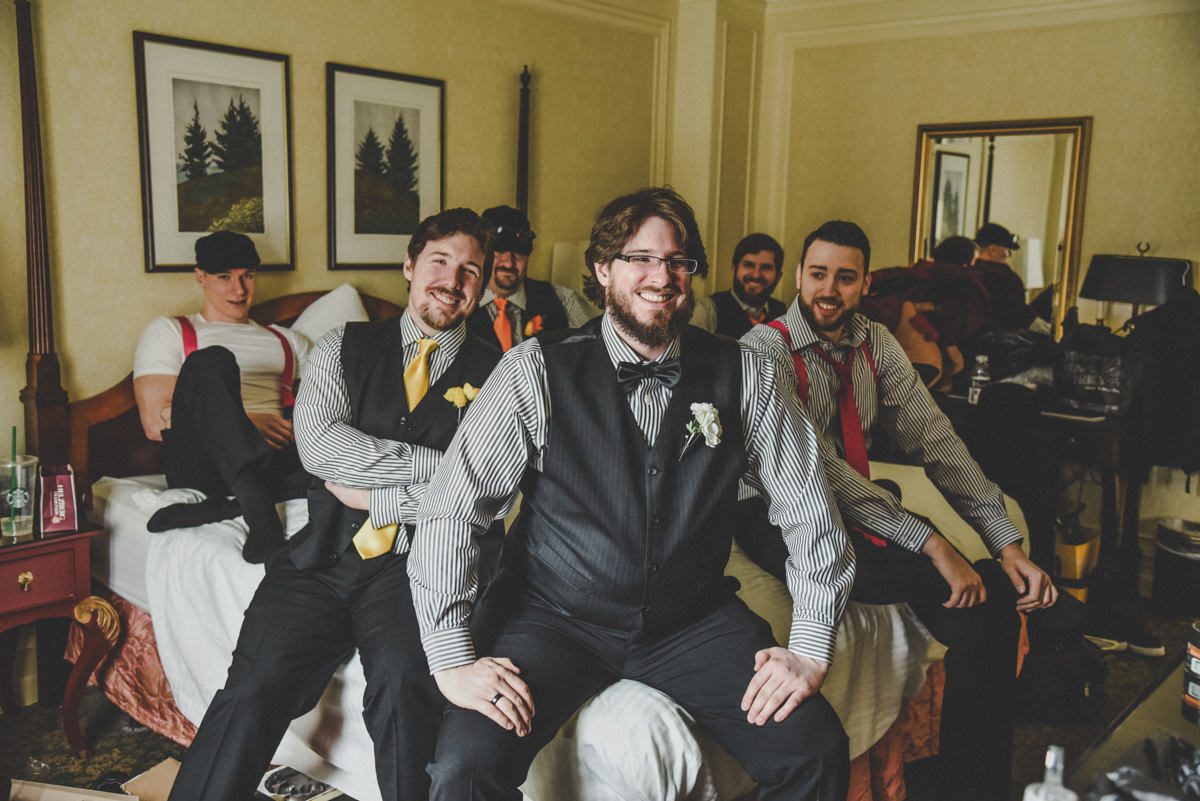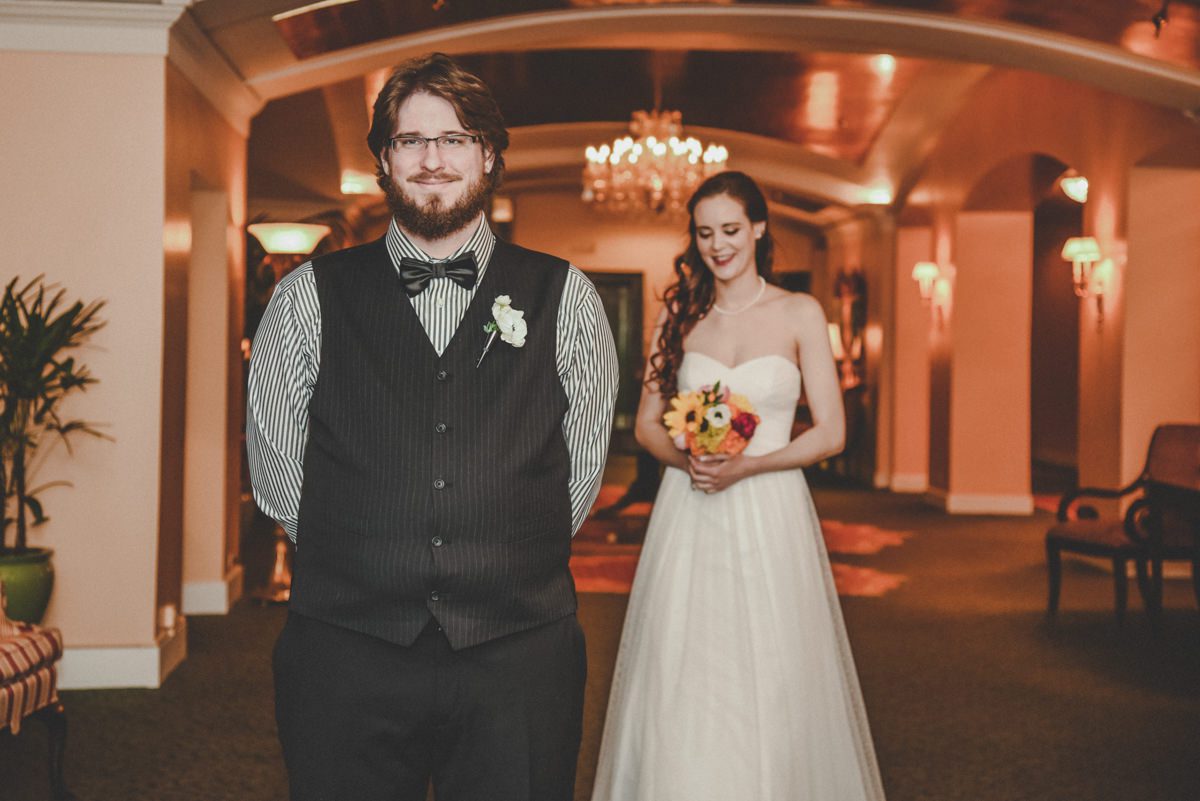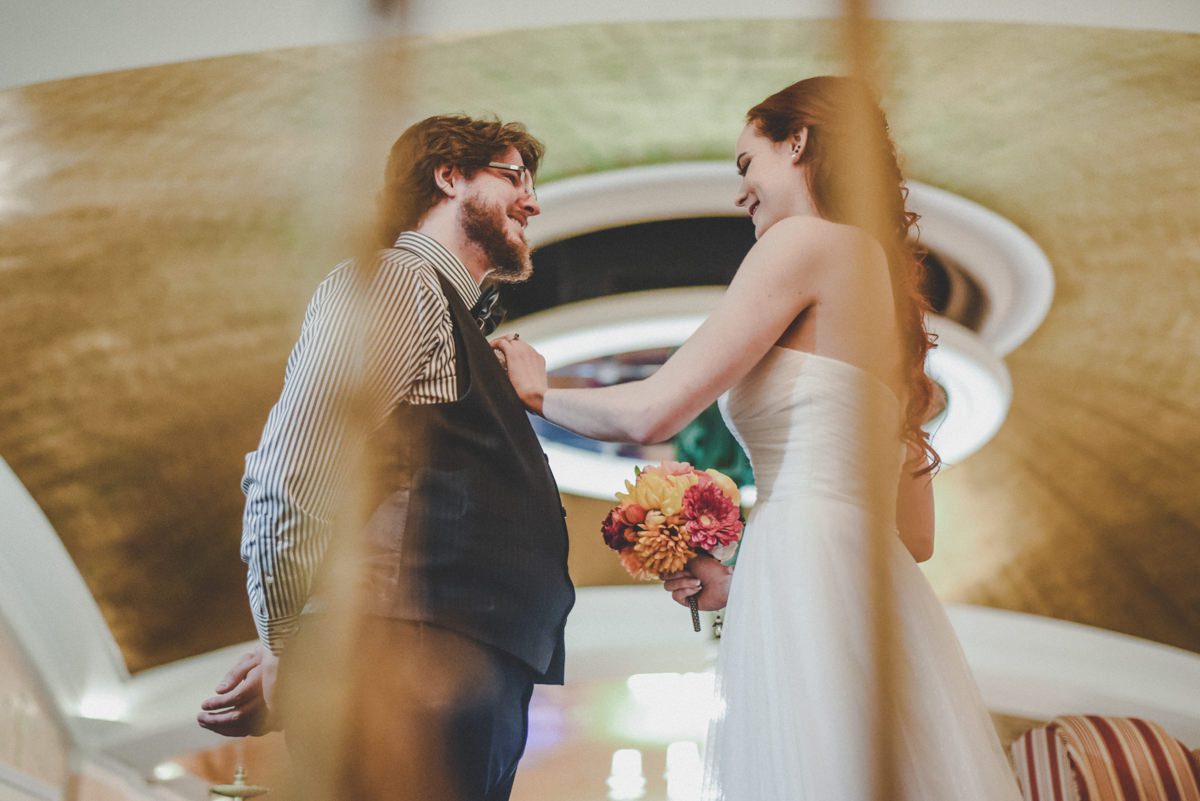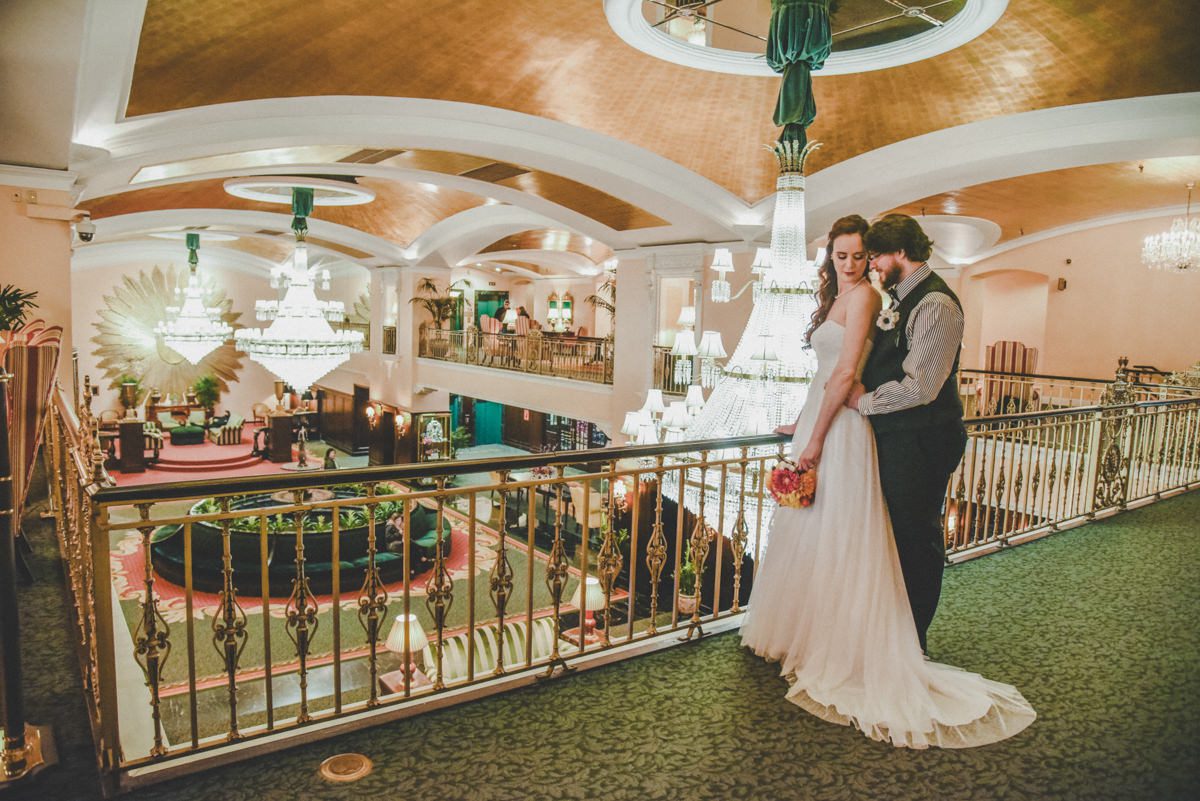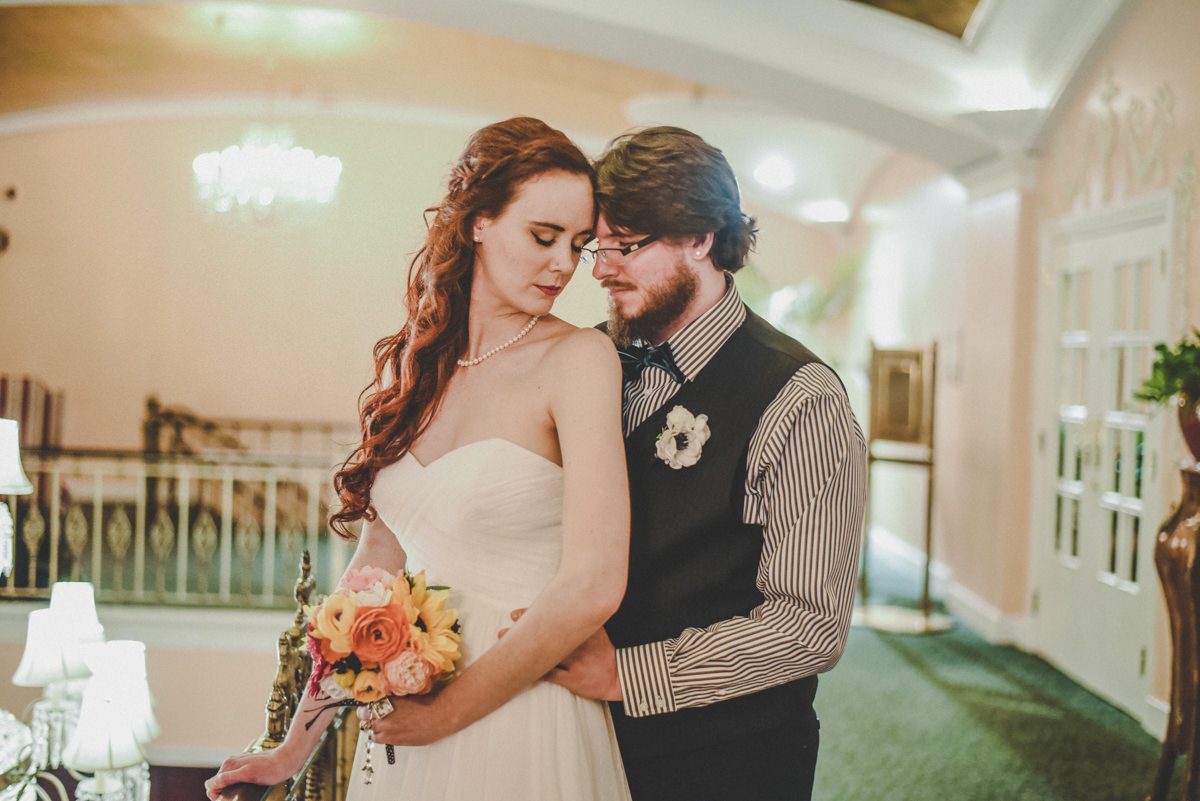 Bridal Party Adventures in Downtown Grand Rapids
After spending some time at the Amway, the bridal party hit the skywalk and the Blue Bridge for some fun photos of the whole group. Michigan hasn't been super warm this spring, but we were able to get some great shots before heading back to the venue to grab a couple photos and get ready for the ceremony.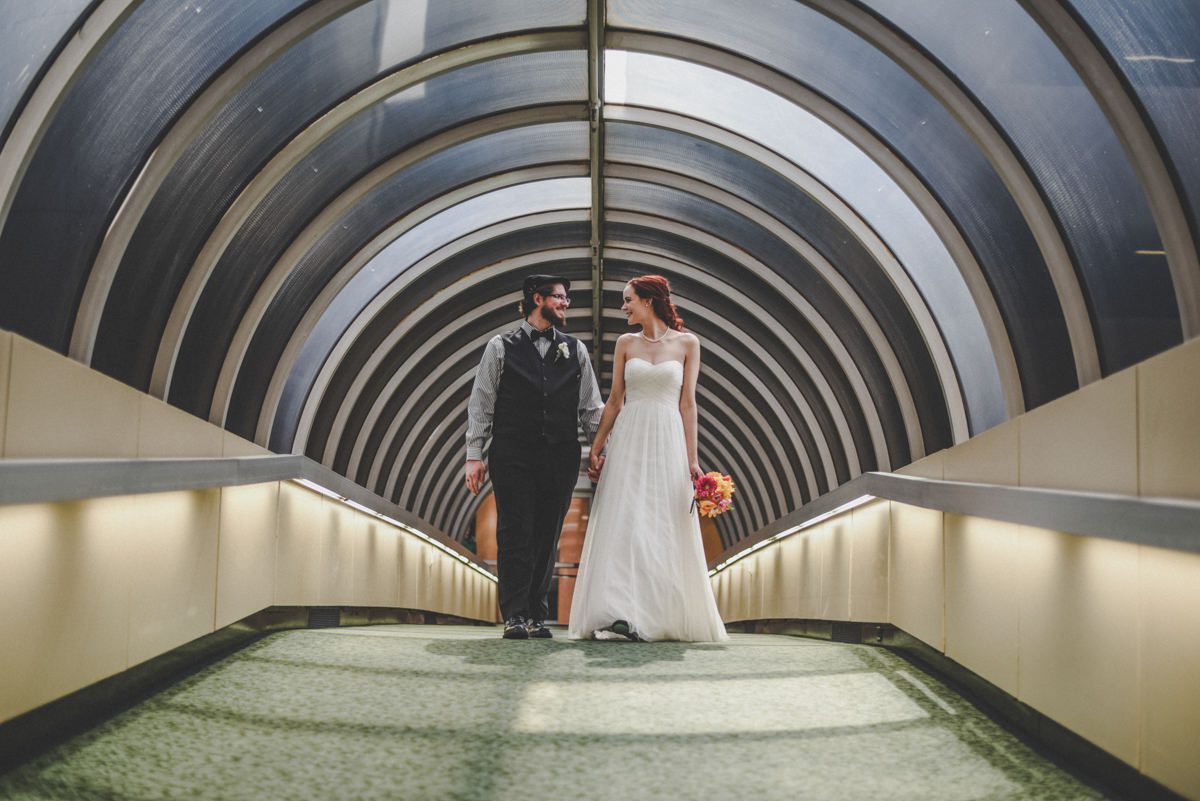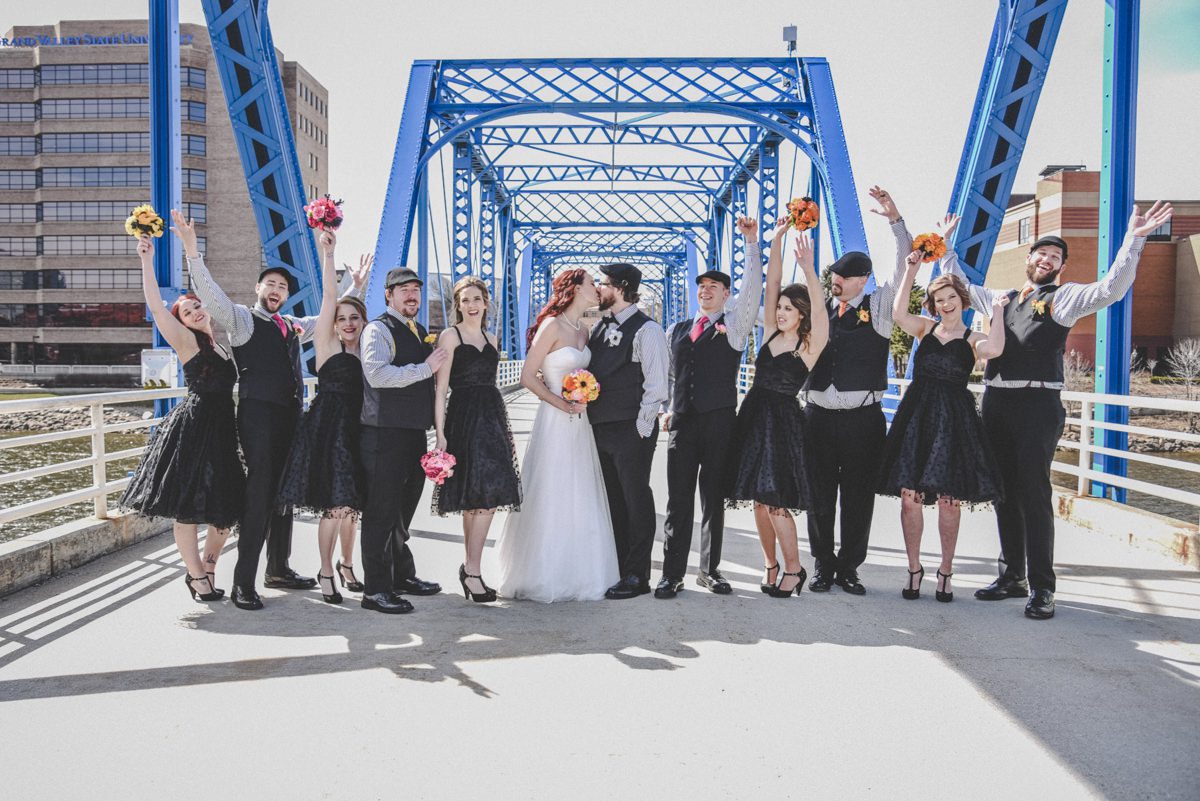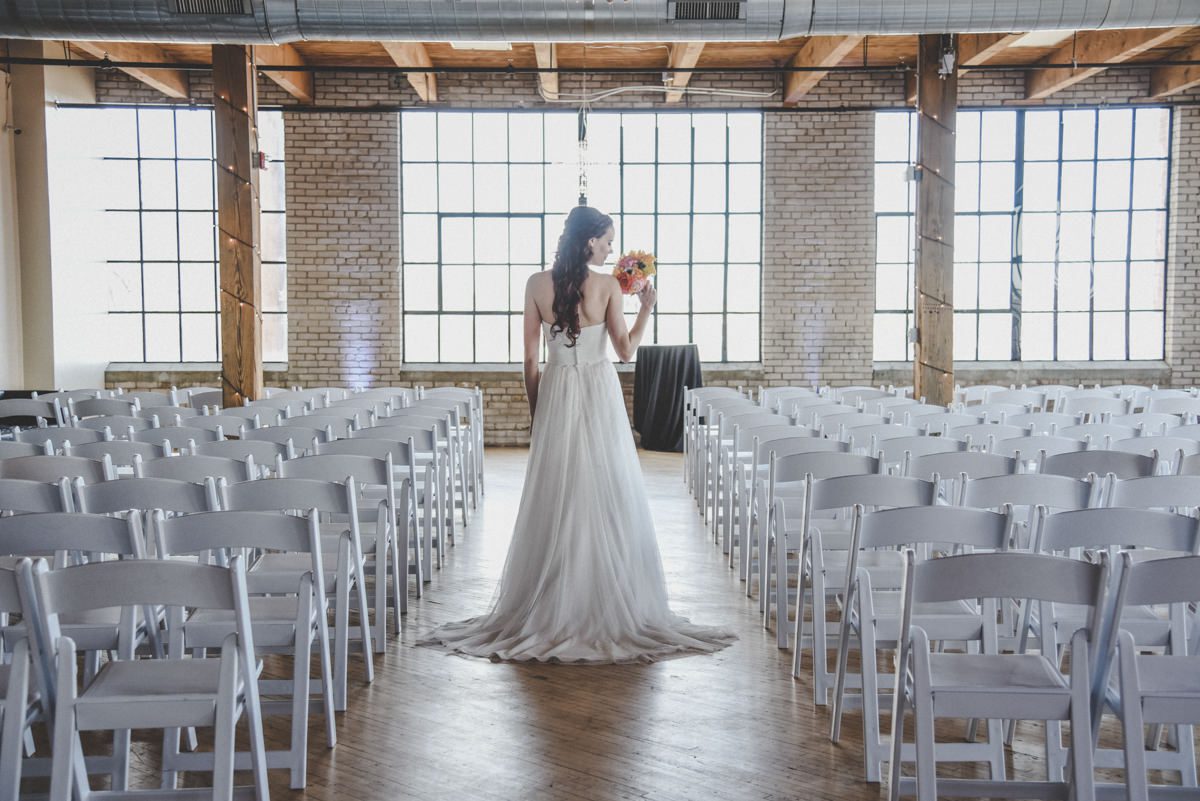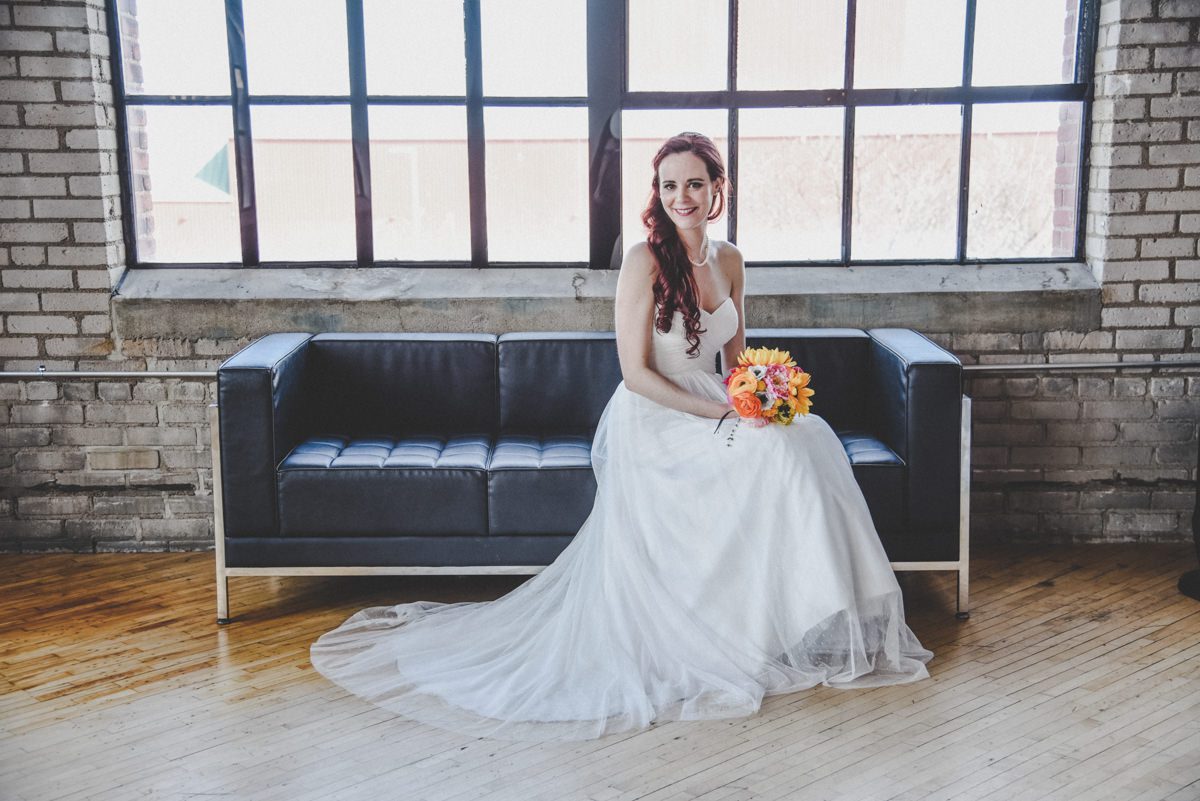 A City View Ceremony
With the help of Amanda, Operations Manager, and Deanna, Event Coordinator, everything was ready for the ceremony when Alex and Tyler arrived back at the venue. The ceremony was a beautiful celebration of their love and promises to each other!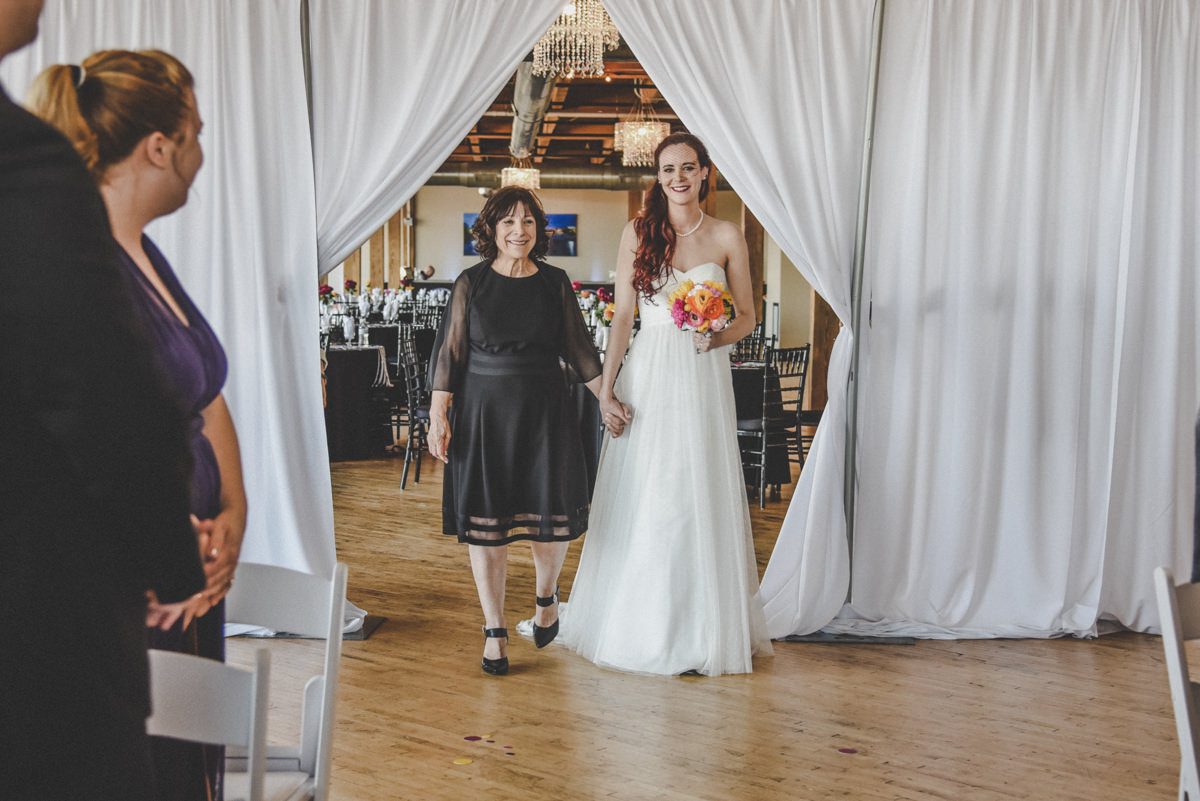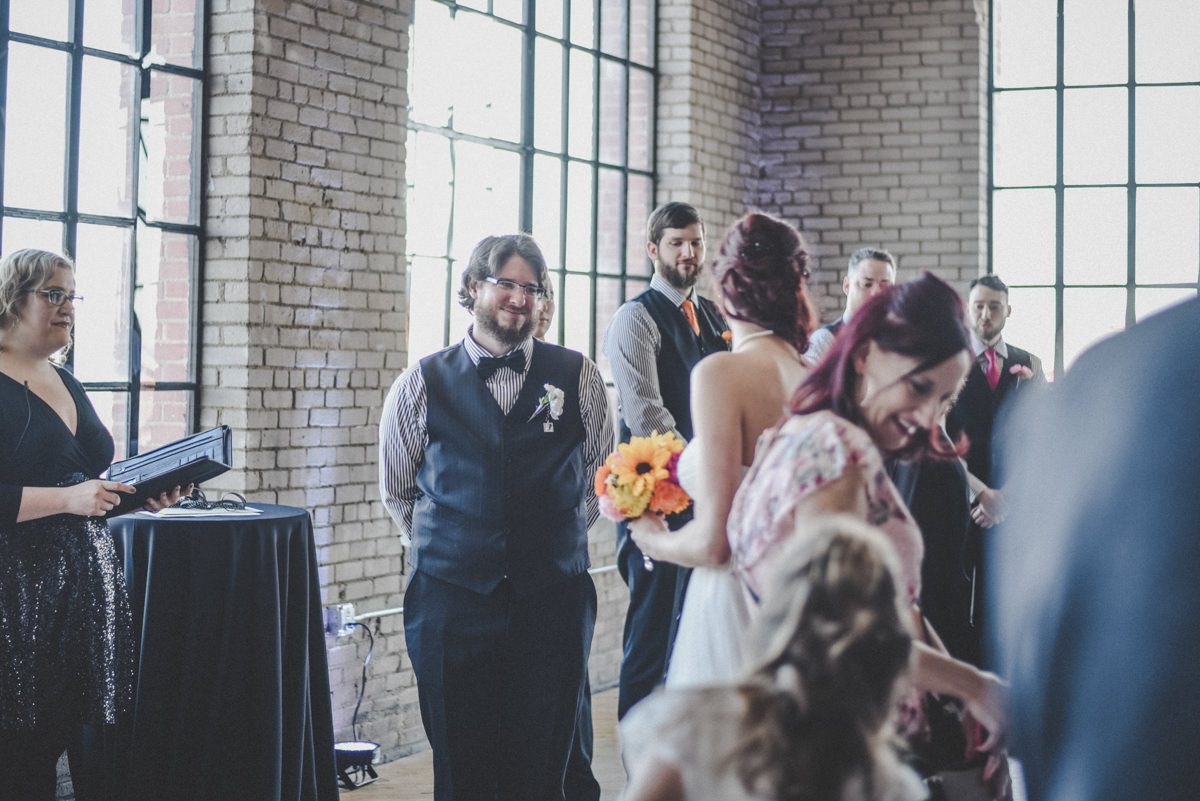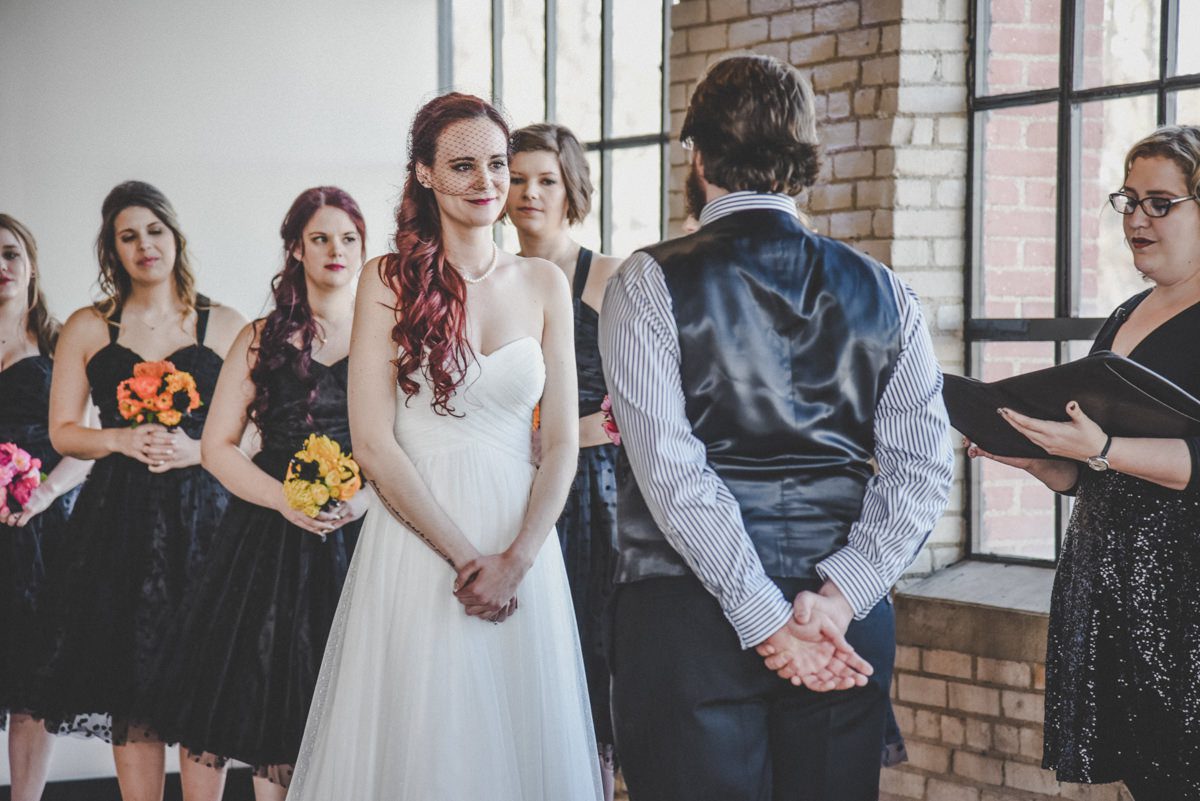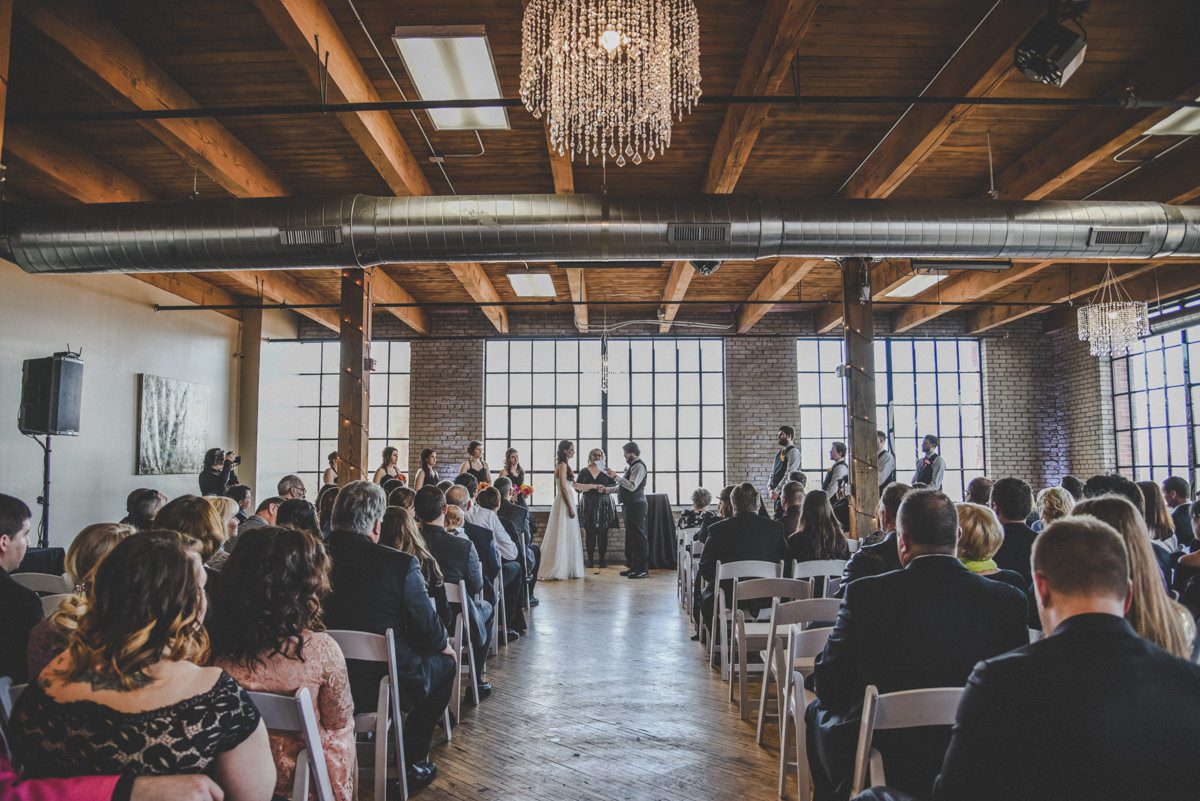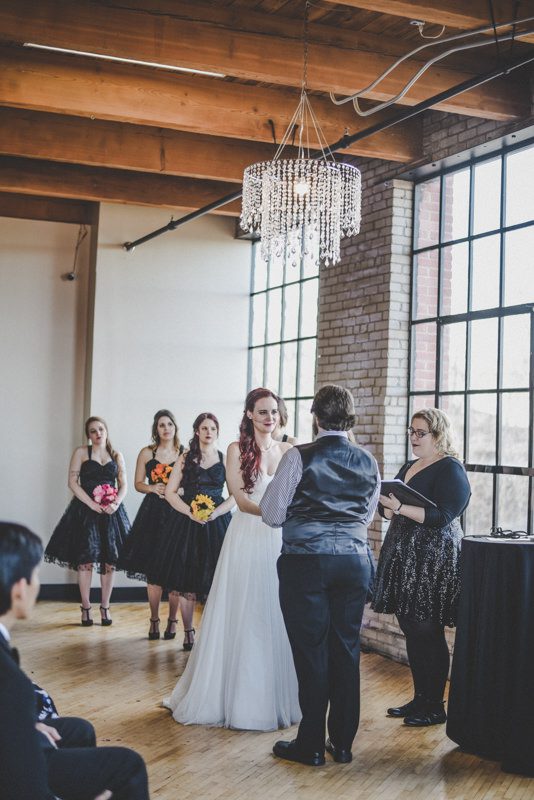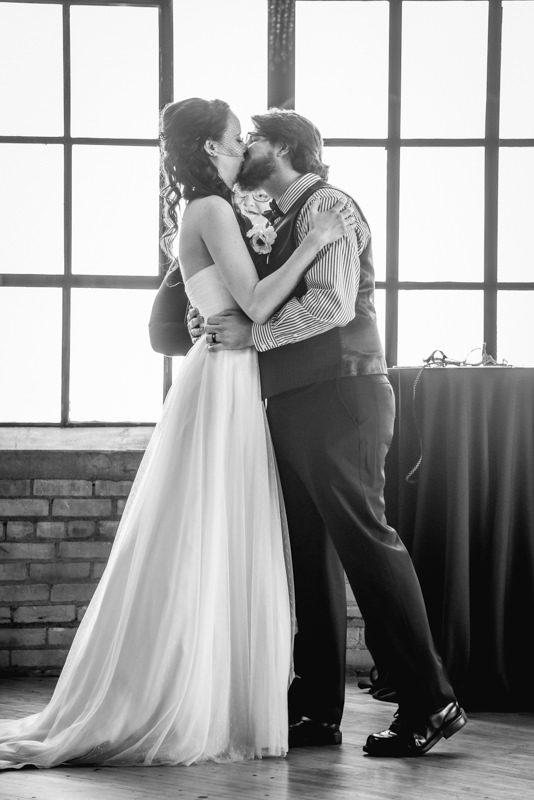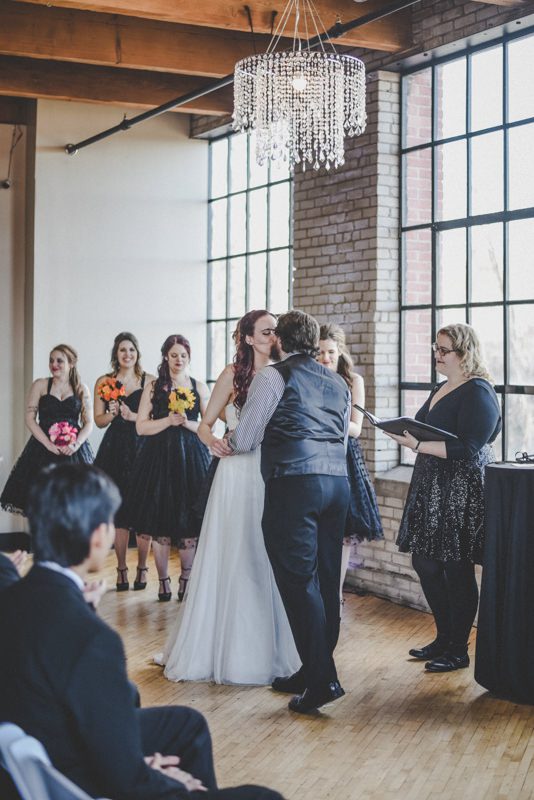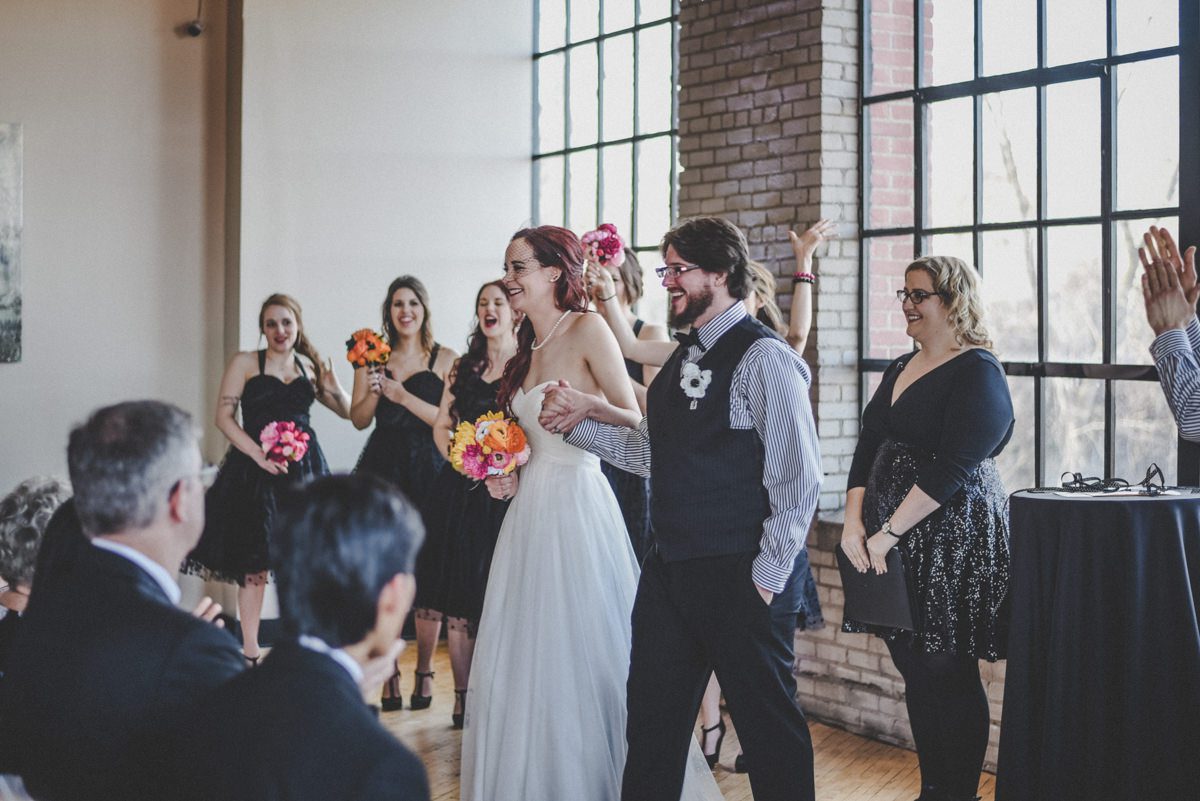 A Little Quiet Time at the Venue
A couple's wedding day can be so crazy busy, we love the chance to steal them away for a few minutes! Our City View and Loft Venues provide so many amazing places to photograph our couples, like this industrial brick entryway area. A huge plus is that it is sheltered a bit from the frigid Michigan weather!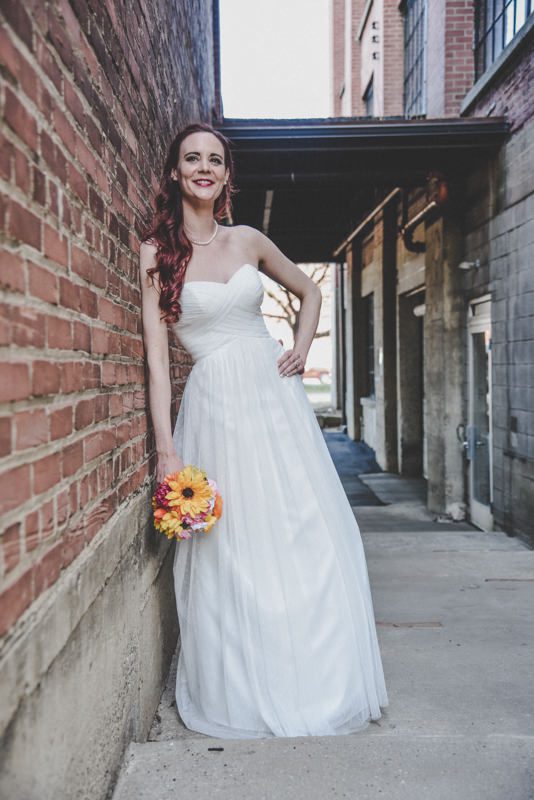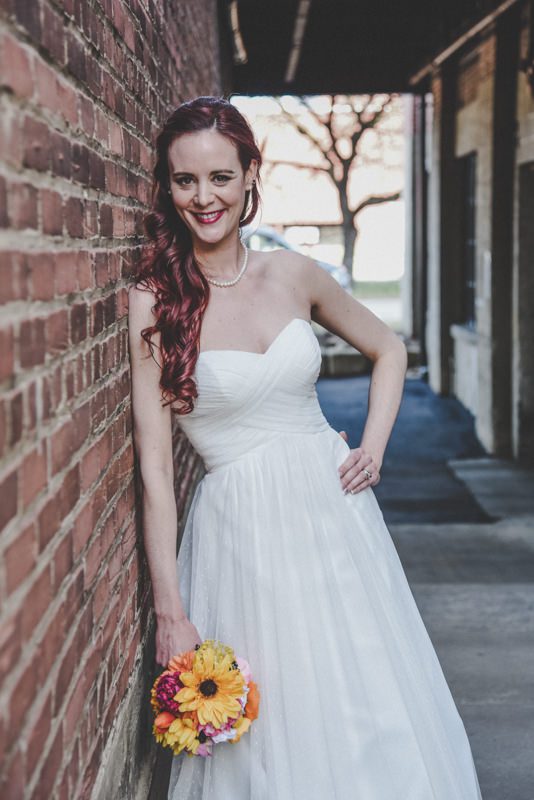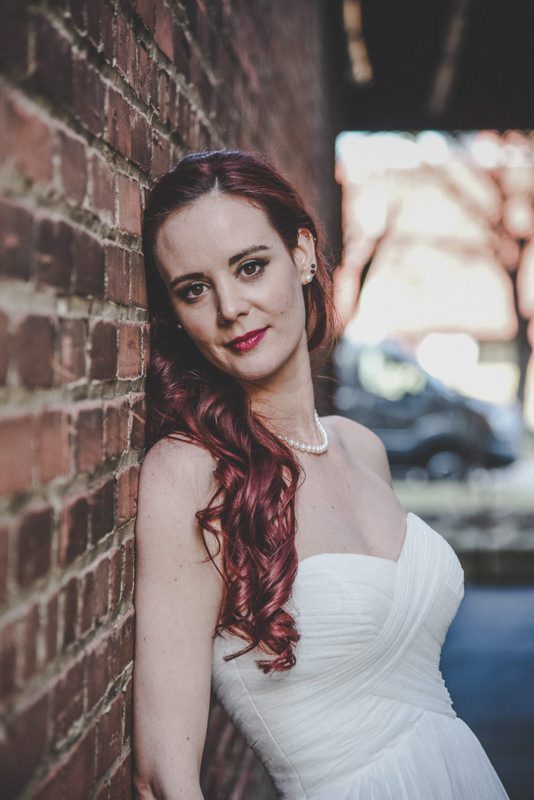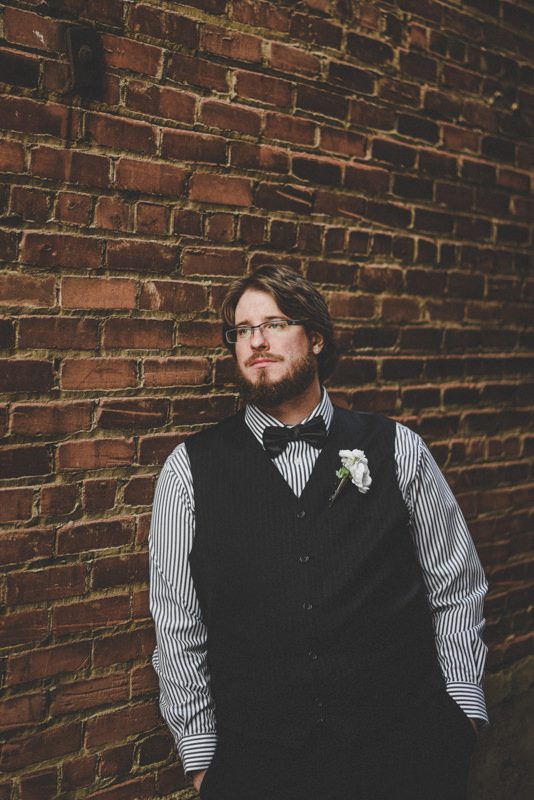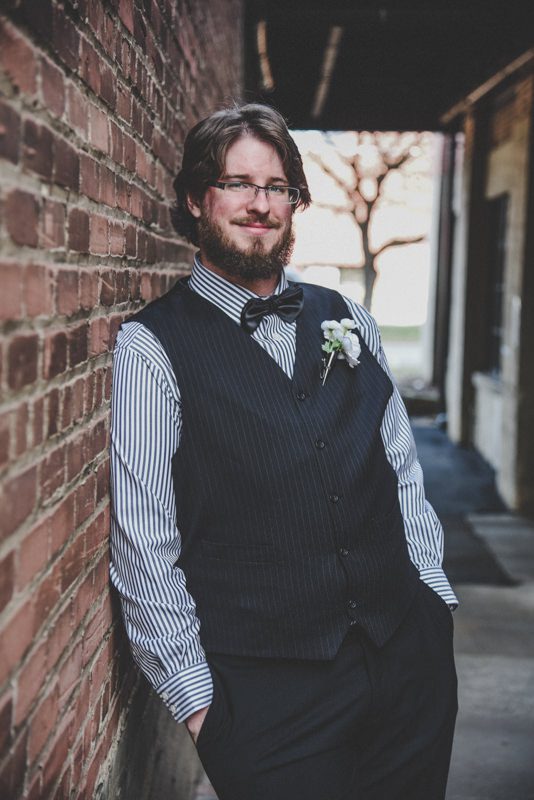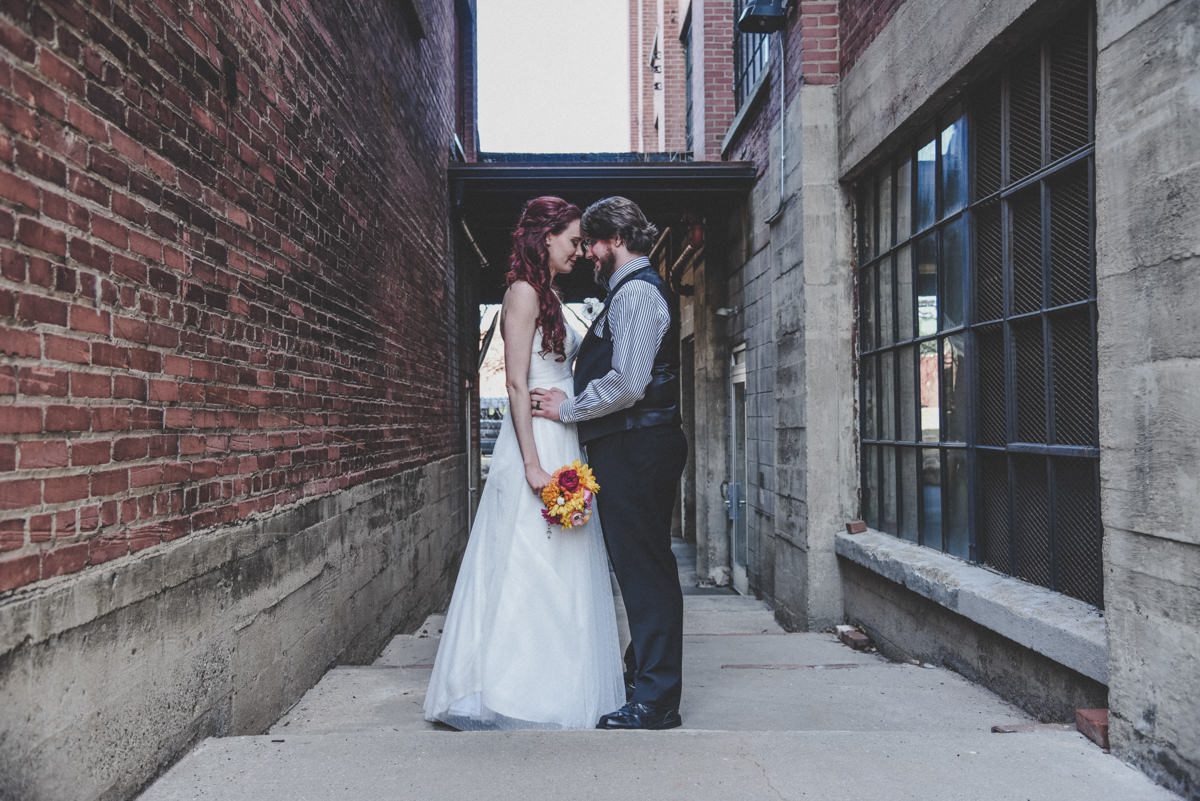 A City View Reception
Gorgeous decor, cafe lights, chandeliers and the Grand Rapids skyline served as the backdrop for Alex and Tyler's reception in our City View Venue. Our team was waiting in the wings to direct guests and vendors, and our DJ Nick kept the party going all night! Distinctive Catering did an amazing job as always with the food and bar service, and we loved the cakes from Connie's Cakes…especially the creativity put into the Groom's Cake!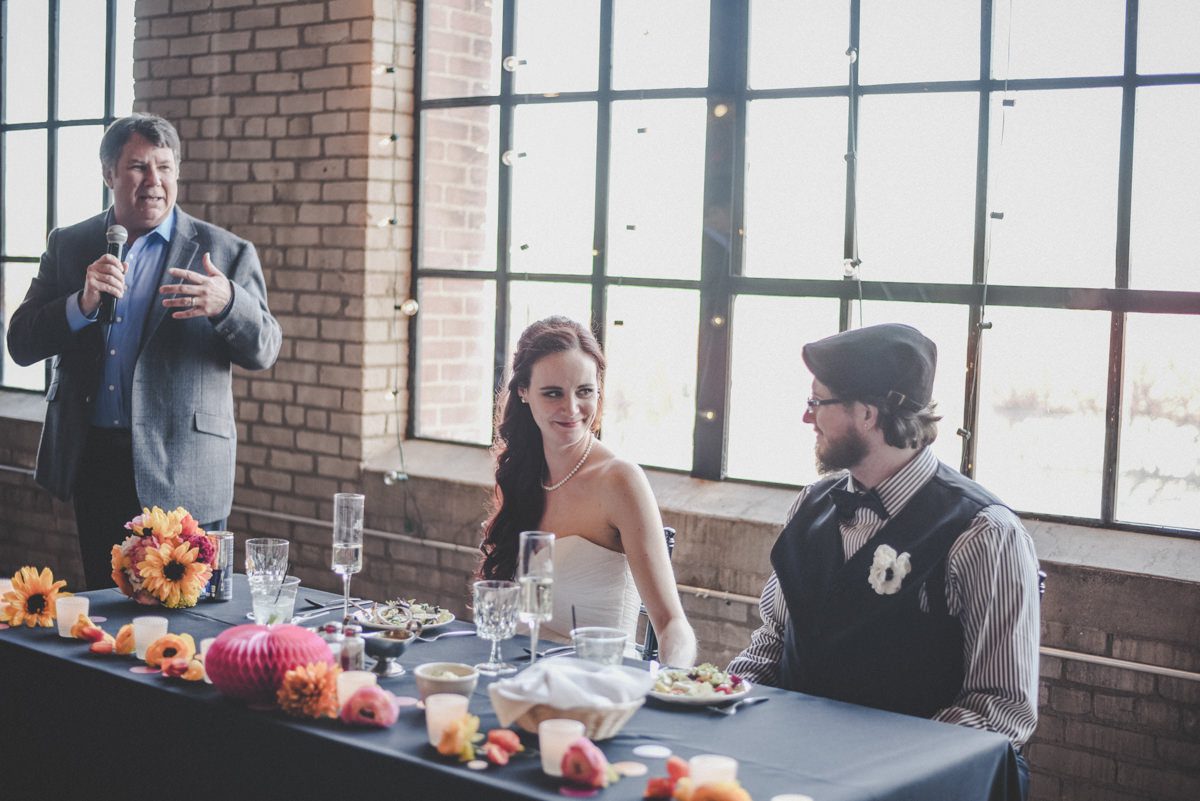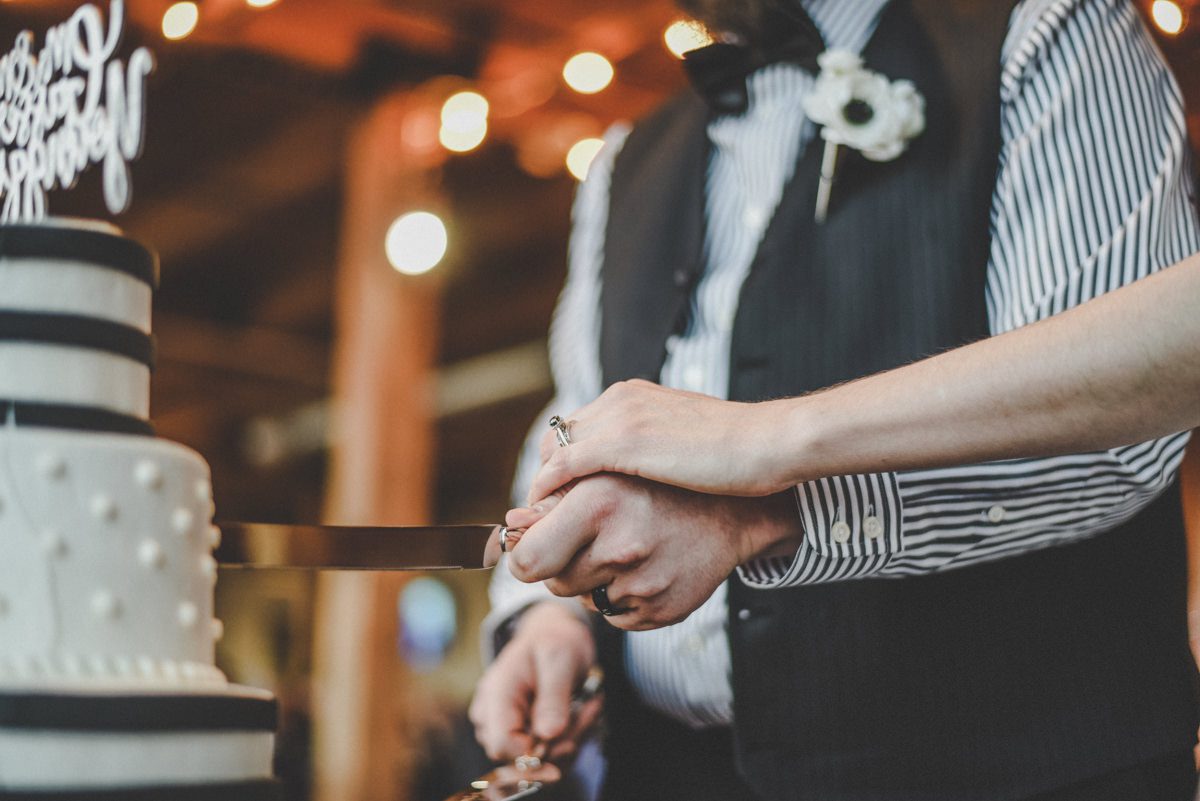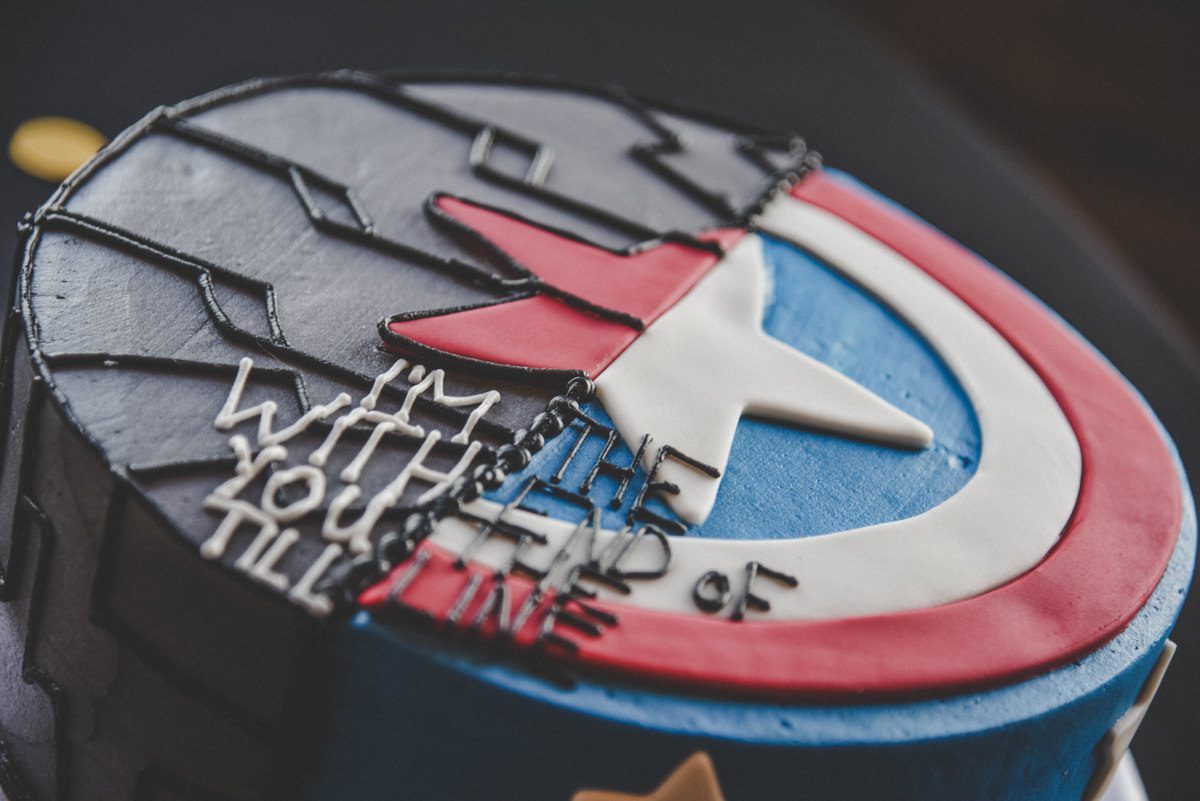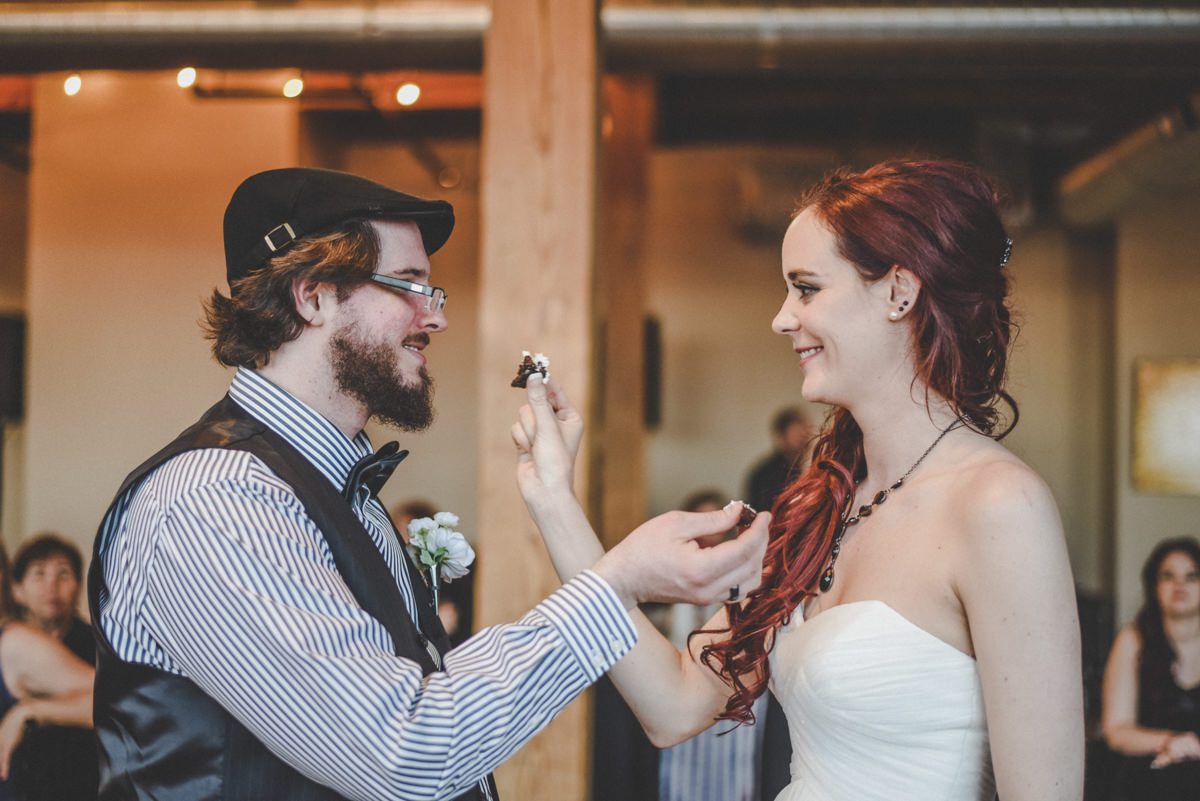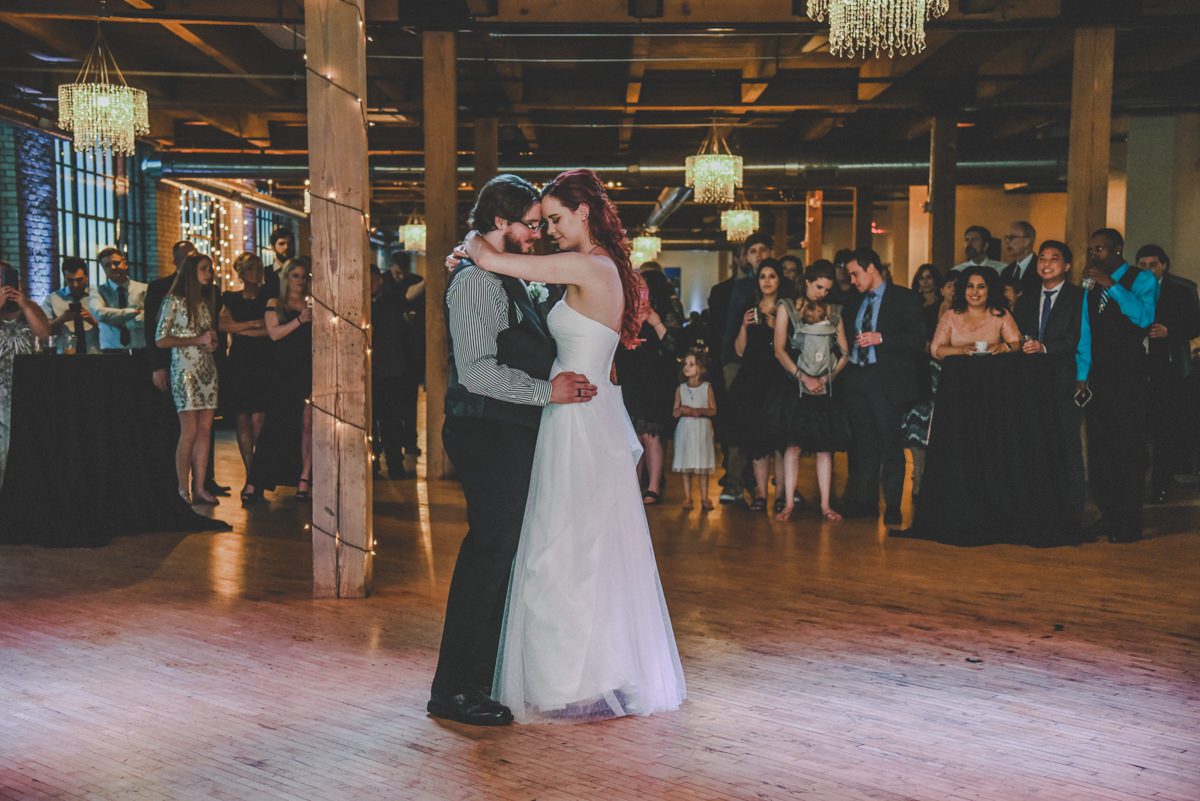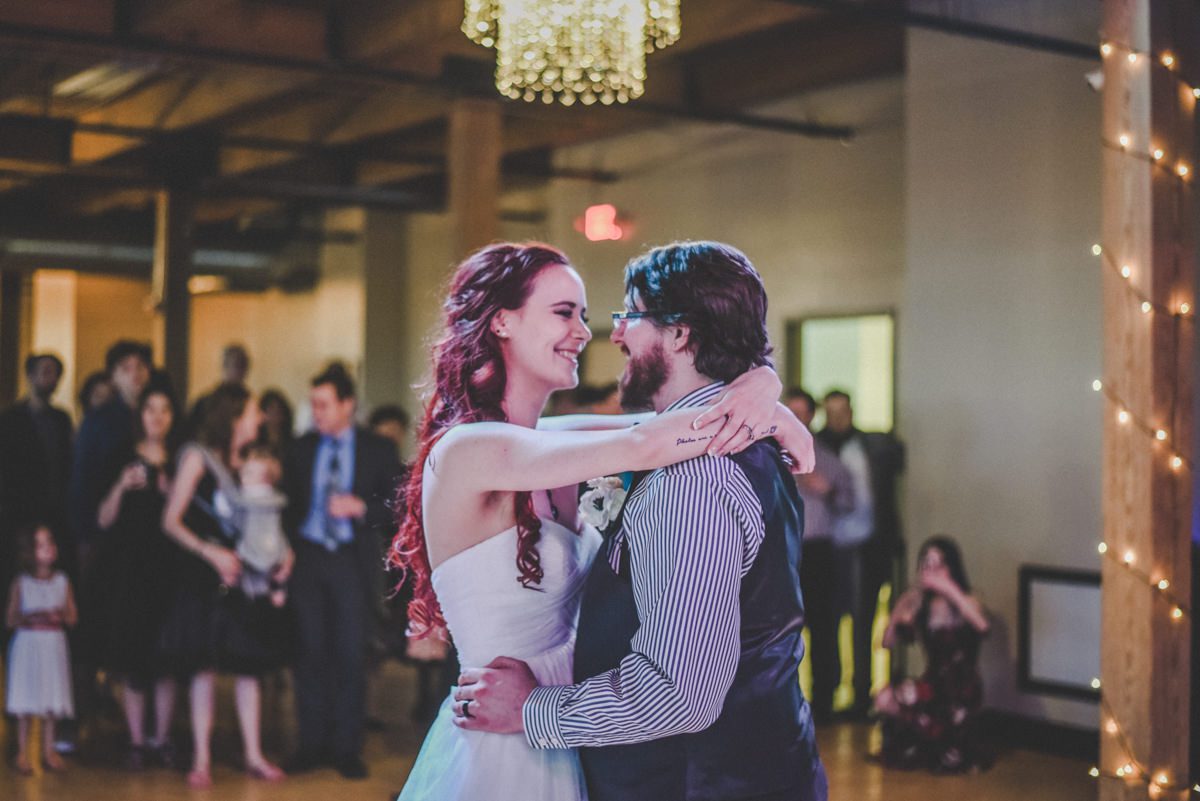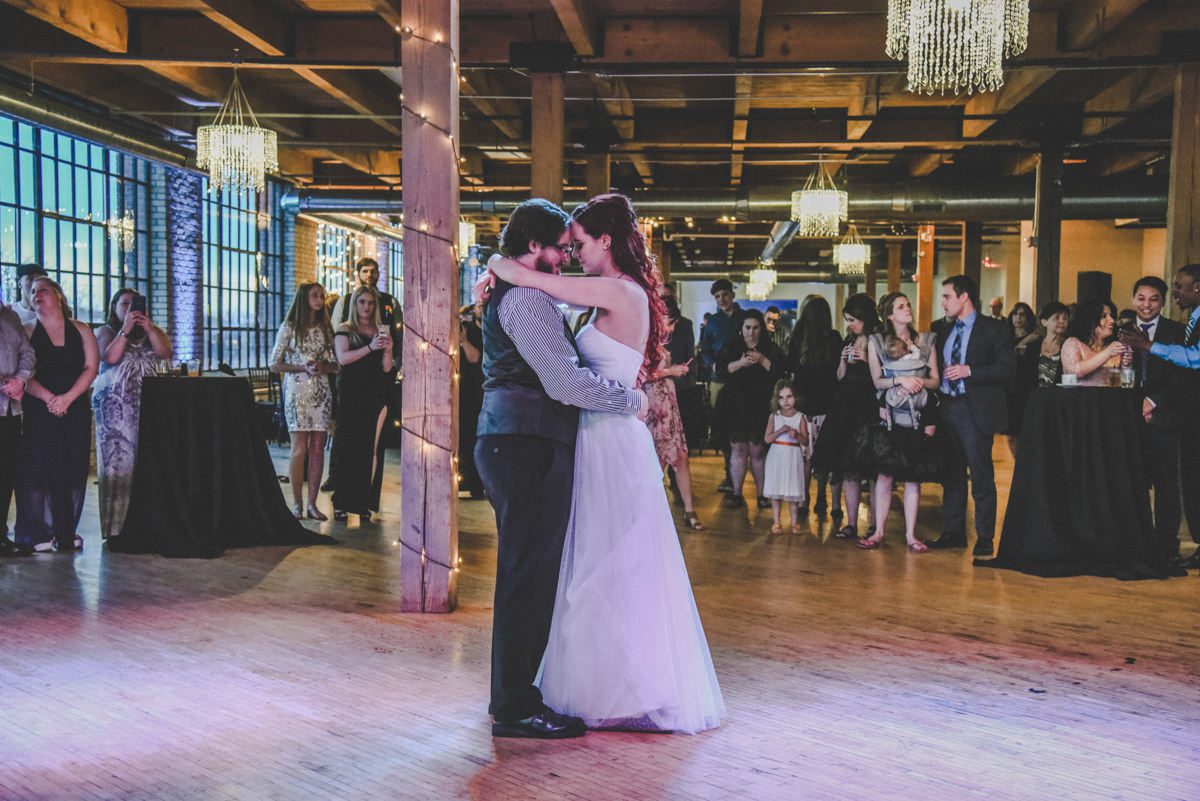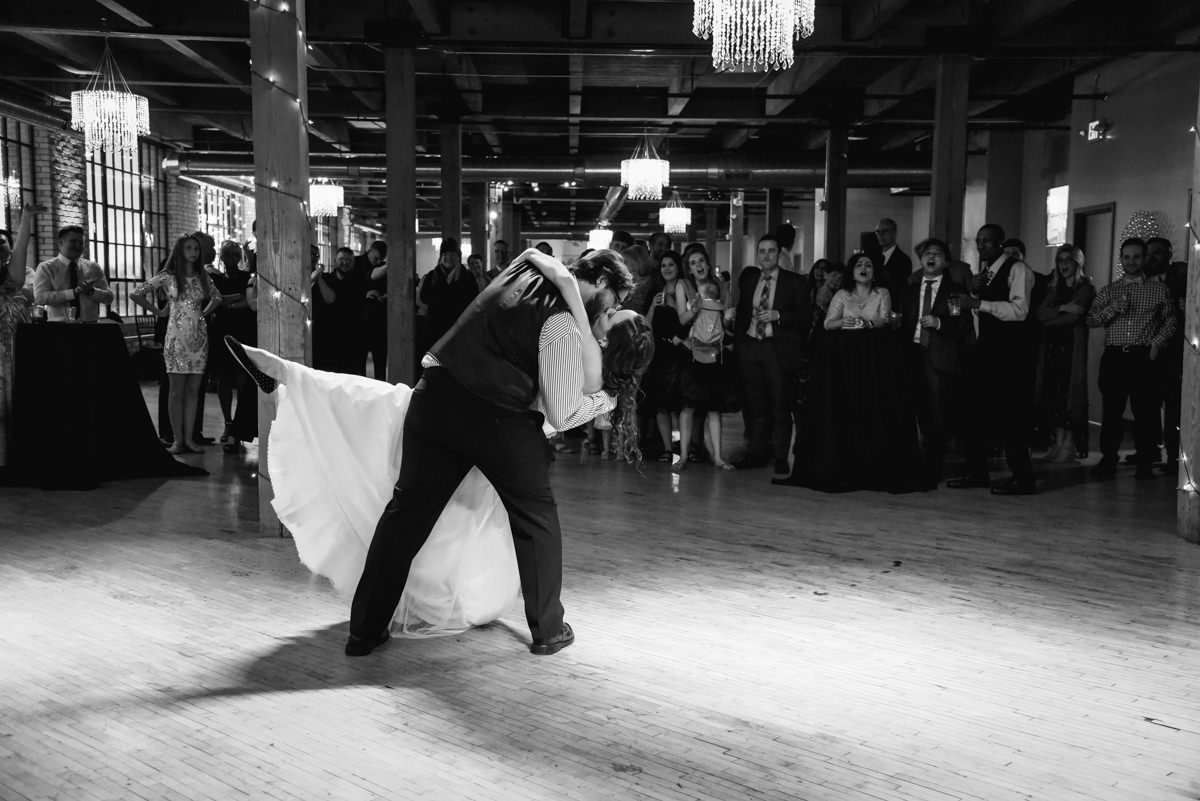 All the Best from Studio D2D!
Alex and Tyler, we were so honored to be a part of your wedding day! We can't wait to see what the future holds for you guys! Stay in touch!
~ Team D2D